When should you file a bug report?
The answer to your question might already be in our Knowledge Base. So please do a quick search before creating a new ticket.
If you still cannot find the answer to your question, it's time to open a support ticket for assistance!
Only logged-in users can submit a support request to Inova.
To help us resolve your ticket as quickly as possible, please don't forget to kindly read our best practices for submitting requests to support.
How to report a bug?
Click the "Submit a request" button at the lower section of the page.
Enter a subject and description of the problem.
Fill in the fields.
Add any attachments.
Save.
While typing a subject, a list of suggested articles will appear. You can click one of these articles to check if it answers your question.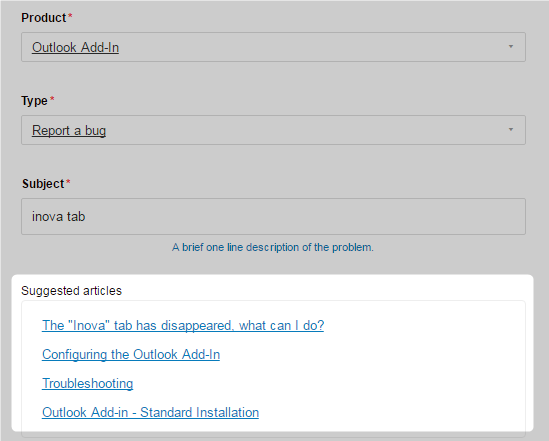 Refer to this article to know how to follow your ticket along the resolution workflow.