Configurations of lists of records in can be customized, saved, and reused as Views. A view that an end user creates is listed under My Views and is visible only to that user. The Inova administrator, however, can create Template Views that all users can access.  
To create a template view:
Select the object type from the main menu.
Click on the wrench button in the top-right corner of the list.

The configuration page will appear. 

Click Create New.
Click Template.
Enter a name for the template.
Click Save.
Now, set up your configurations for the template: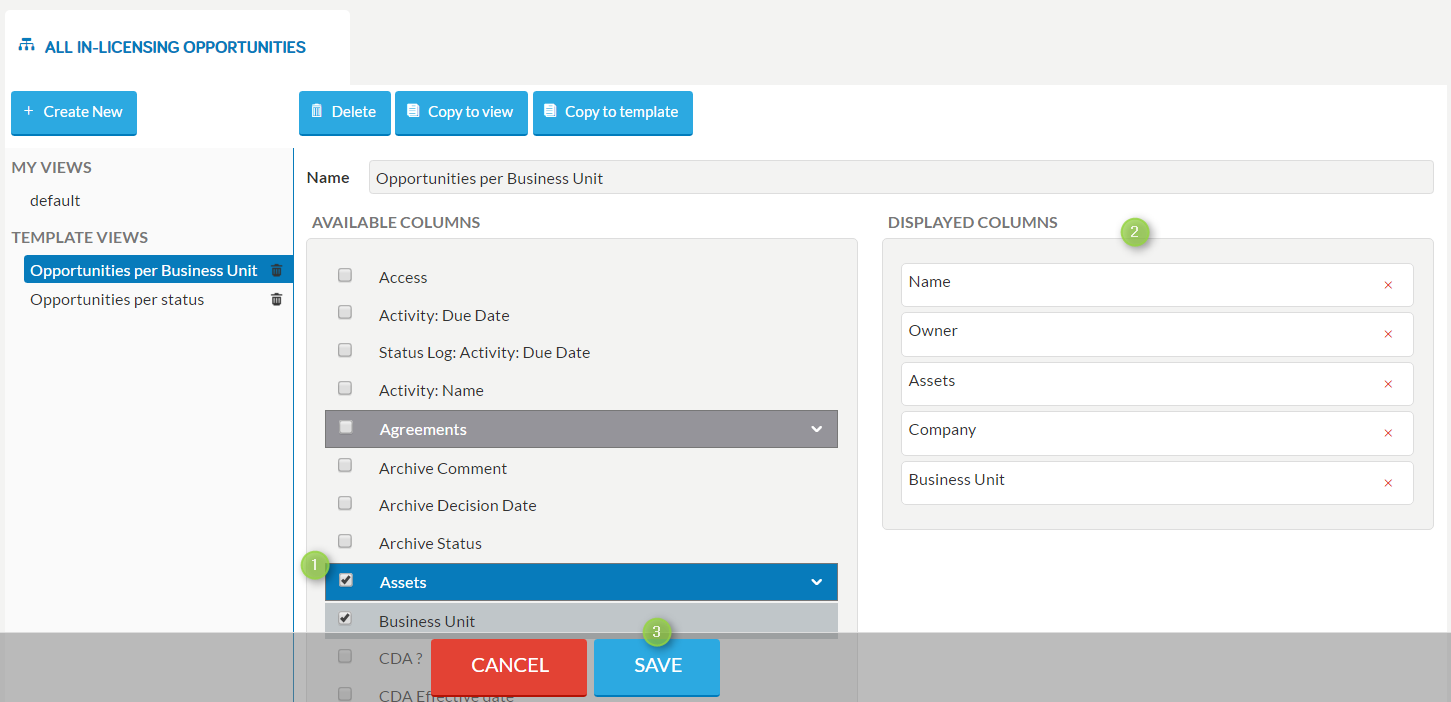 Select the columns you want to display.
Change the column order by drag and drop.
At the bottom of the form, you can also add grouping, choose whether or not to include Archived items, and choose how many records you want displayed at a time:

Click Save. The application will display the list with the new template applied. 
All end users will immediately see the template in their Template Views, in the views dropdown.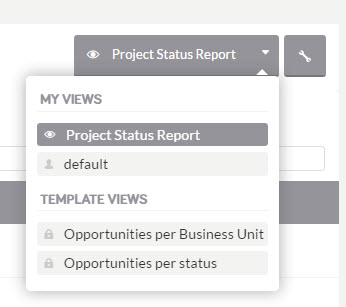 Note: An end user cannot make changes to a template view. Users who are not aware of this may see the sorting and other options are disabled and perceive this as a bug. If this happens, instruct the user to select the template view, copy it to My Views, and then change it as needed.