For users with email providers other than Outlook, emails can be forwarded into the application and linked to new or existing objects.
Note: The application has to be configured to connect to an email server to use this feature. See this page for additional information, or contact Inova support.
Using Email Fetch
1. Forward your email to the application (most common format of this email address is companyname@fetch.inova-software.com).
2. Log into Inova. In the menu, click My Emails. Your My Emails list will appear as shown below: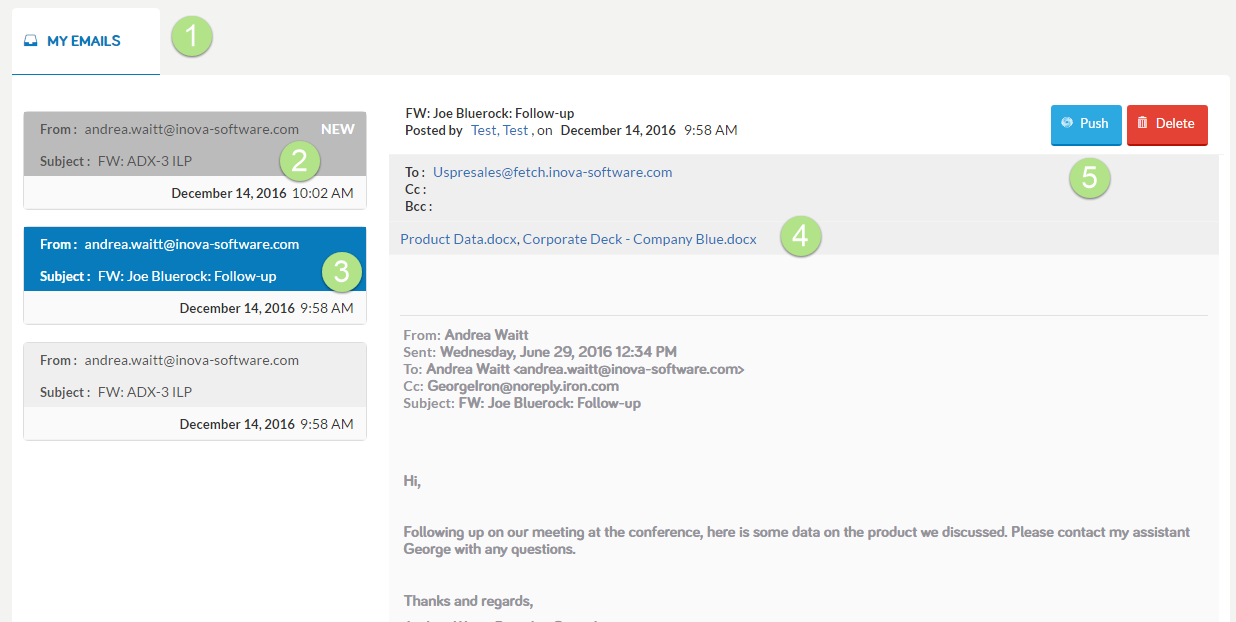 The My Emails queue (1) is filtered to display emails you forward into the system from the email account associated with your user profile. For example, if you primarily use Outlook via Office365 and that email address is configured in your Inova user profile, those emails will appear by default in My Emails. To see emails from a different account such as gmail, just change your email address in your user profile and those emails will be displayed as expected.
New emails in the queue (2) are highlighted in dark grey. The email you select to view is highlighted with blue (3).
3. Select the email to review the contents and attachments (4), then click Push to link the email to an object (5). A selection page will appear as shown below: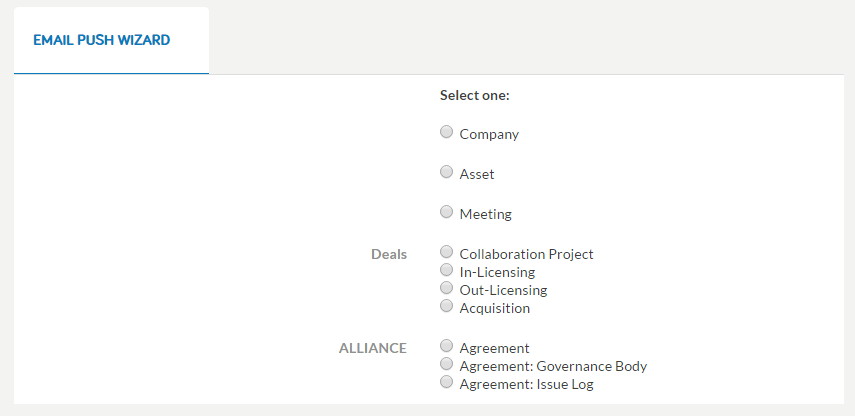 4. Select the type of object you want to push the email to. The form for that object will appear (e.g. an asset, as shown below):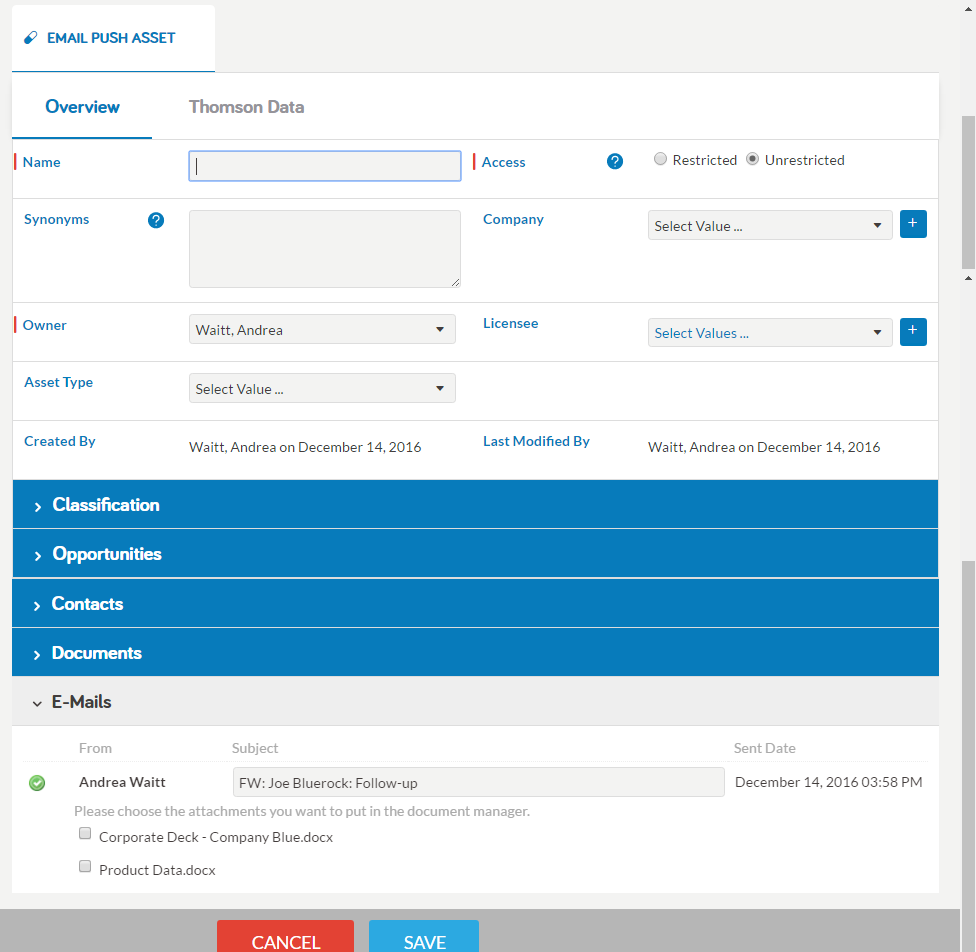 5. From this point, use the same features as are available in Advanced Push to choose or create the object to link the emails, link the email, and detach attachments. See this page for more information.